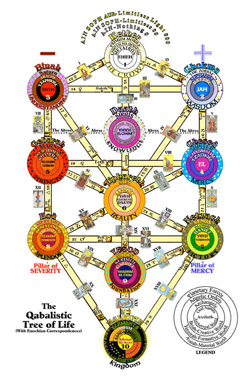 To understand the relationship between love, democracy and law, one has to understand the starting point of the Abrahamic religions; Mesopotamia and Babylon.
Babylon was a city, a sprawling megacity of the ancient semitic world. It had towering leaders as Nebuchanezzar and Hammurabi. The fertile crescent was the very birth of mankinds knowledge, yes Egypt also provided some of the basic bricks of mankinds repository, but the control system; democracy is invented in Mesopotamia.
Now the assyrian, phoenician and jewish states had a central government based on a triangulation of power. The idea, brought to Hellas and formulated by philosophers as Polybius and Plato, was that states wanders through a circle; from kingdom to aristocray to democracy. Therefor combining all three modes of government in one was the ultimate.
If you compare this to Egypt, that was a kingdom from the beginning to the end, the principle can be discussed, but it was, according to the semitic polises the most probable idea.
The backside of the democratic coin is however corruption; moral corruption. This is quite obvious in most of the western world right now, and it is on a scale almost impossible to understand. Luckily the democratic idea had, and has an antidote, a very effective antidote; love.
Abraham lived in the democratic Babylon, and he observed all the maladies of democracy; moral corruption, the enstrangement between people. According to Kabbalah, the most original and deeply rooted philosophy connected directly to Abraham; it has to do with the enstrangment of materialism and the lack of connection to spirit. Well, what came first? The egg or the hen? As I see it, enstrangement, egoism is an effect of democracy, and as the powers should be divided between the three modes of government, democracy has to be opposed or helped by spirit. Not the controlling spiritual modes of religion, but the personal and sacrifising modes of gnosticism and kabbalism.
We need to reconnect to spirit on a personal level to counter the corruption made by democracy. The one does not work without the other. It is a matter of balance.
This is the task of Israel, to be the guiding light of the kabbalah and spiritual awakening.